I've been unemployed for almost two weeks now. Loving it so far. What have I been up to?
Kids stuff
I got to go to my kids' music class. I had attended one of the early sessions, months ago; this is only my second session. On the same day, I took my daughter, Lydia to
swim class
, which, though she's been doing since 4 months of age, I've only witnesses 4 or 5 times. She and I will be visiting the local pool a lot this summer which is only 2 or 3 blocks away. I took the kids to the
St John's parade
; a local thing. Robie was in the parade with her
Poekelon school 
She's training for her brown sash, just before black. We went to a Mother's Day get-together on Sunday. We were there most of the day. Being a Sunday, I would have been able to do this anyway, but it was different because I didn't feel anything else pulling at me. I could just enjoy it. I took Lydia to her "Little Monkeys" class at Robie's Poekelon school There's another dad on the block that's a stay at home dad. We met at the park down the street. All kids stuff I hadn't been privy to before. Oh, and I got the go ahead from Robie to get the old "snip snip", so workin on that.
1
Garden stuff
Much of my free time has been spent in the garden. Since I'll be at home more, I going to cut my own grass. The gardener we had was mostly great… but here and there something I planted disappeared
2
. So Lydia and I went to get a lawnmower, albeit a smaller walk behind model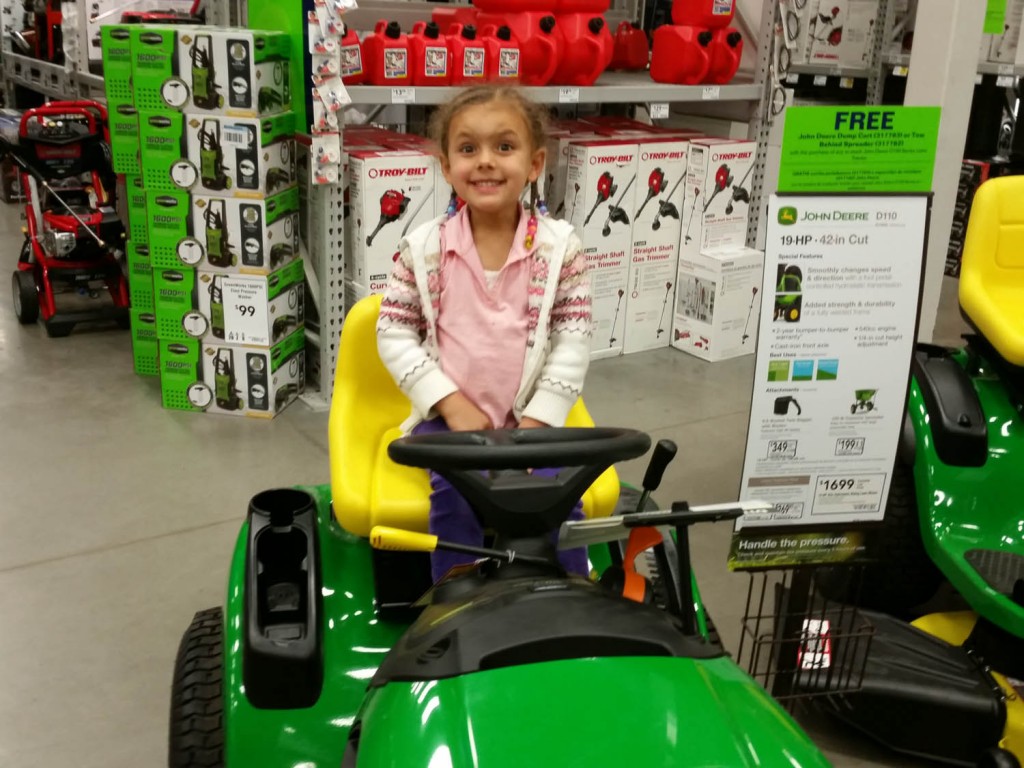 Last year, I did some hydroponic experiments inspired by this video:
That was very successful for me for growing basil. This year, I'm doing more of that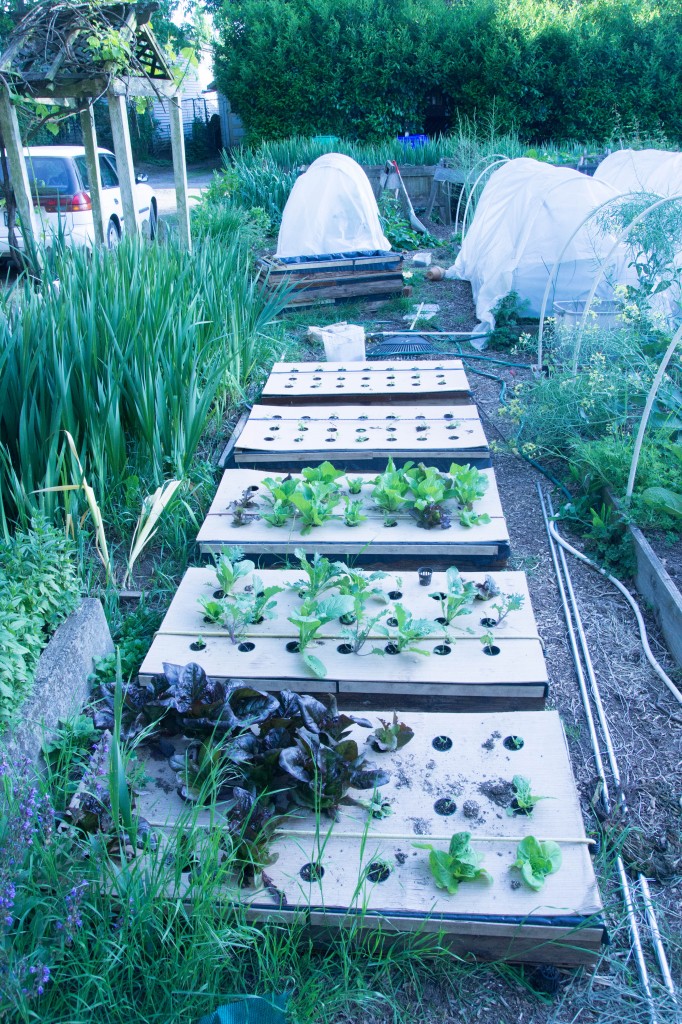 I'm also expanding it to include tomatoes
3
based on videos from the same guy's videos, including this one:
Here's a row of Dutch buckets I had already setup before leaving Intel: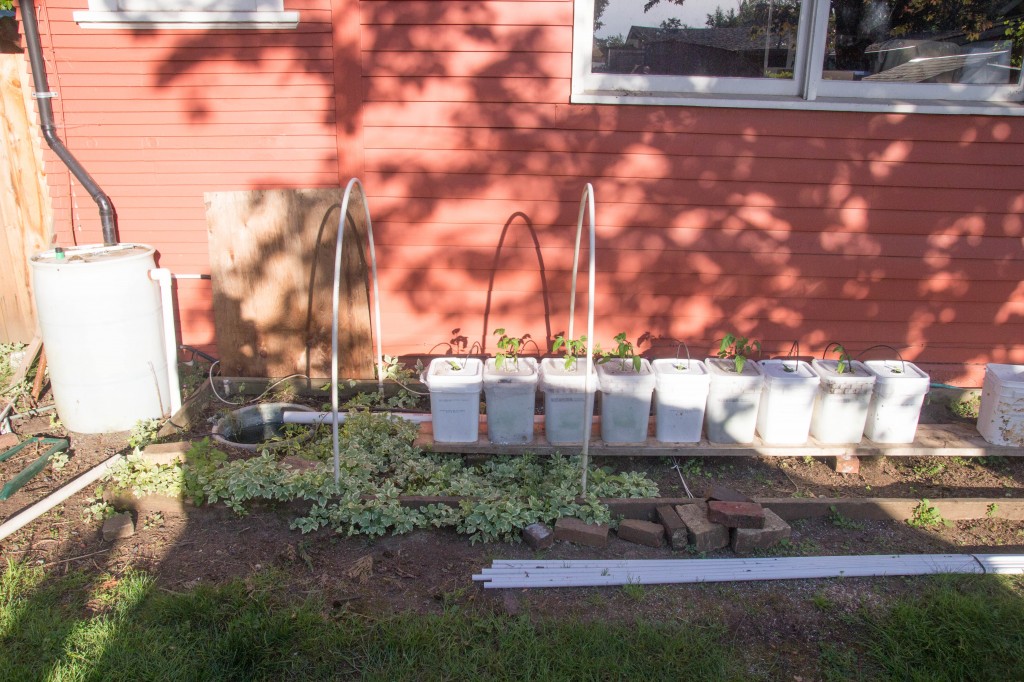 Here's a newer row I did last week. The pipe on top of the fence is strawberries: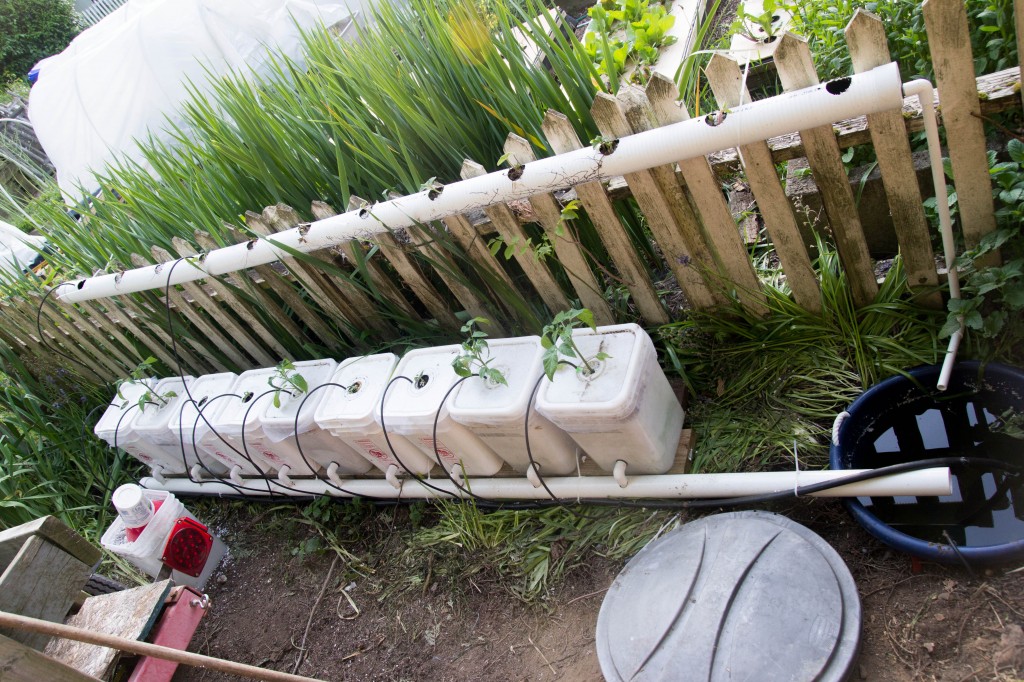 For my more traditional beds, I planted a bunch of Leeks, some flowers, beets, and yet more tomatoes. I also setup a way to water them more easily which my friend Scott turned me onto. The white pipes have 1/16″ holes drilled into them about every 4 inches. They all connect to the bucket. I have 4 other similar beds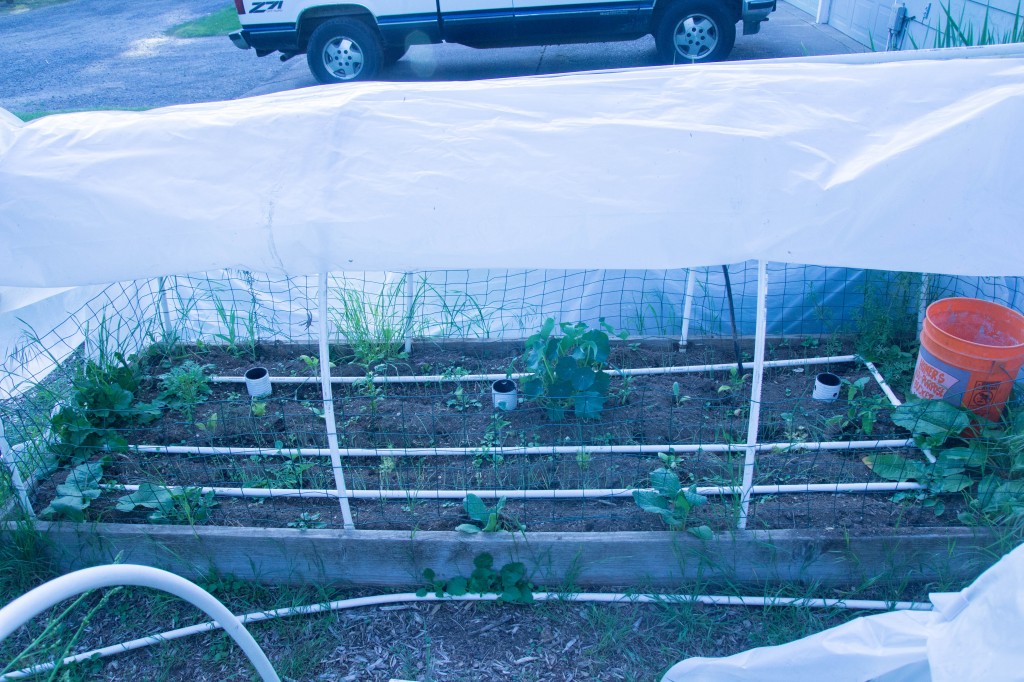 On the topics of
"Tomatoes"
, I've had this thought related to
Guerrilla Gardening
. I think it would be awesome to get a bunch of MJ seeds
4
, do some starts and then plant them around town. I wonder how they would do. It'll be legal in Oregon soon. Turn it into a true weed.
Technical stuff
I continue to chair the
SystemRDL committee
. I did this for Intel, but I can continue as an Allied Member of Accellera. Since we'll be releasing hopefully this year, it'd be a shame to stop now. I've enjoyed working with this group. Generally speaking, the meetings are more productive than most of the Intel meetings I attended. It's nice to work with such knowledgeable folks
5
I am researching some sort of mobile computing solution. For years, I've had an Intel issued laptop
6
. There are so many choices. I really just need something basic, like a chromebook or a really low end laptop. I have a desktop that works well where I can do heavy stuff like lightroom and video editing. I've tried using the HP Stream 8 that was given to everyone for the winter holidays. It mostly works but doesn't have enough memory for some stuff
7
Let me know if you have an opinion on this.
8
My current setup includes an Atom based FreeNAS box for storage. It contains two parallel drives for some redundancy.
9
My main desktop machine is a Sandybridge based Ubuntu box running VirtualBox with Win7 in it. This has worked very nicely for me, especially compared to dual-boot. I've installed ZFS on Linux to enable me to move the storage drives into this machine. I haven't moved them yet, but I'm thinking I can use a portion of the new SSD drive I bought to speed up access to these files
10
. I've also ordered another 16GB of RAM to augment the 8GB I have now.
11
I've really liked running Ubuntu Linux at home over the last couple years. The only reason I have windows at all:
I haven't taken the time to give Robie a quick start on linux. I'm sure she'd be fine with it.
Adobe Lightroom. While there are a number of things I really don't like about it, I isn't a good alternative.
Sony Movie Studio 12. I'm not aware of a good video editting application for Linux.
I have several project ideas I want to pursue, but haven't done anything yet.